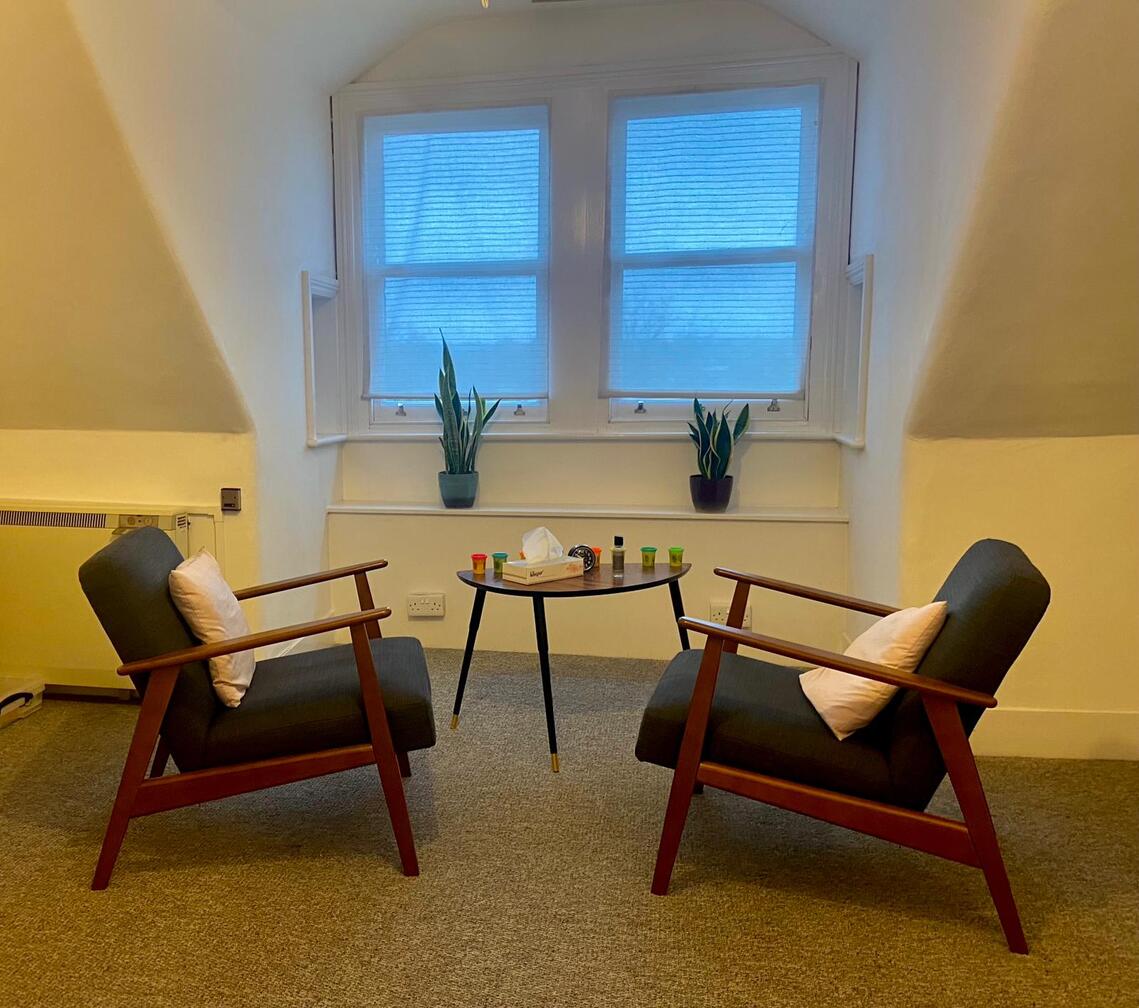 Freelance supervision opportunity for psychotherapy/counselling supervisor
Join our supportive and dedicated Counselling team - we're recruiting a clinical supervisor
We are looking for an experienced clinical supervisor to undertake fortnightly group supervision for our counsellors, at our offices here in West Norwood.
Our counsellors are from person-centred, psychodynamic or integrated backgrounds and the majority are in training placements, while some are qualified.
Our BACP accredited community counselling service offers 20 weeks of free or low-cost counselling, meaning we can offer counselling to our diverse community in Lambeth, including people who have worse access or worse outcomes of mental health support.
We want to hear from you if you are an experienced counselling/psychotherapy supervisor, with a passion and experience for supporting counsellors in training and supporting clients with complex issues and multiple disadvantages
Please follow the link for full details: Vacancies - Centre 70
14:30, 23 Nov 2023 by Rosie Trustram
Tags: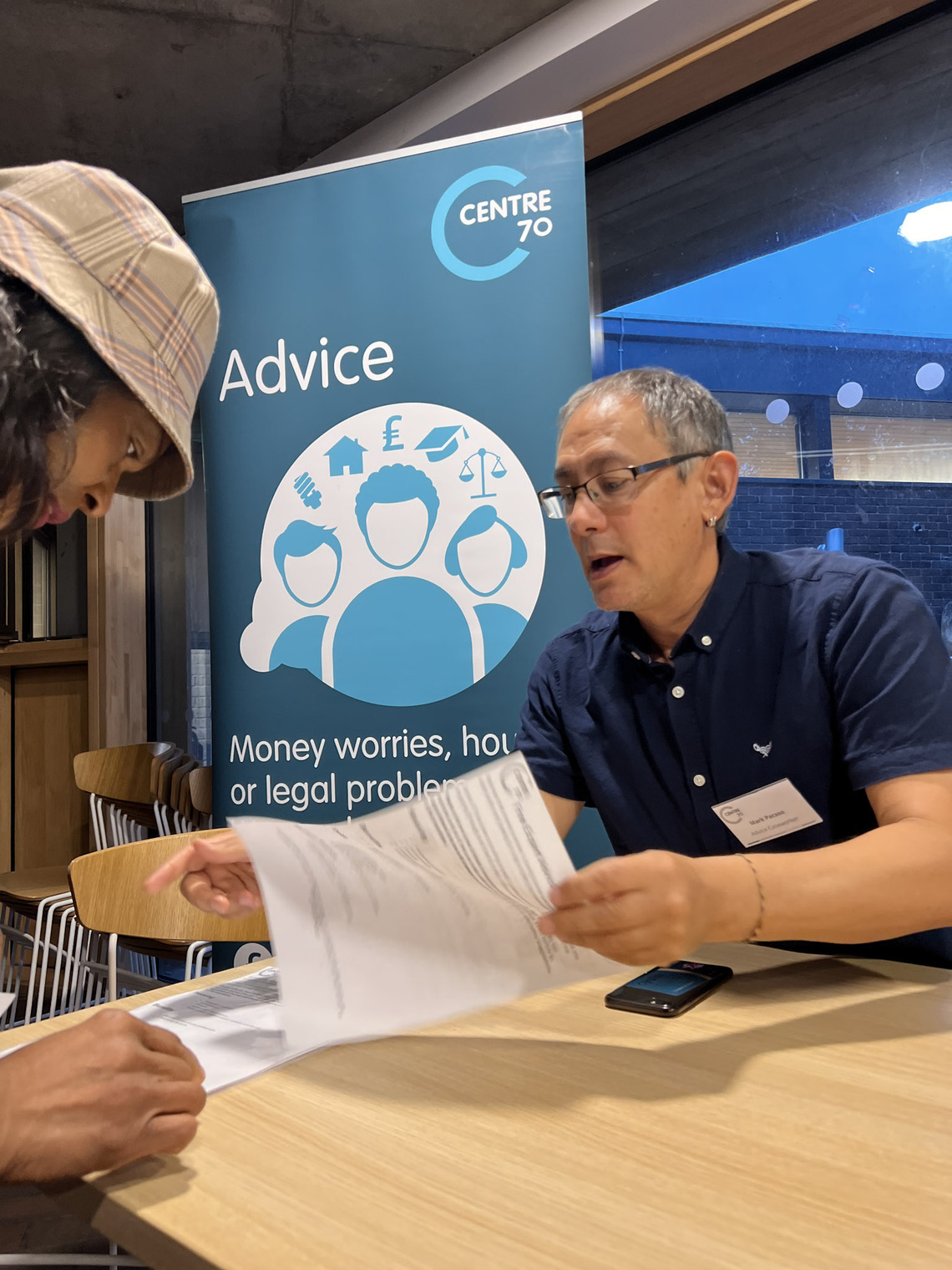 Bringing people together to share our work, and looking forward to 2023-24
In October we had several events that allowed us to share and celebrate the work of our staff, volunteers and clients over the last year.
Our open evening hosted several different discussions and activities around wellbeing, giving us the chance to hear a range of views as well as showcasing our work. We spoke to clients, local residents, supporters and stakeholders who shared their experiences of the challenges people are facing, and their ideas about what is needed in the local community. It was also a chance for us to catch up and have a chat with colleagues, old friends, and familiar faces!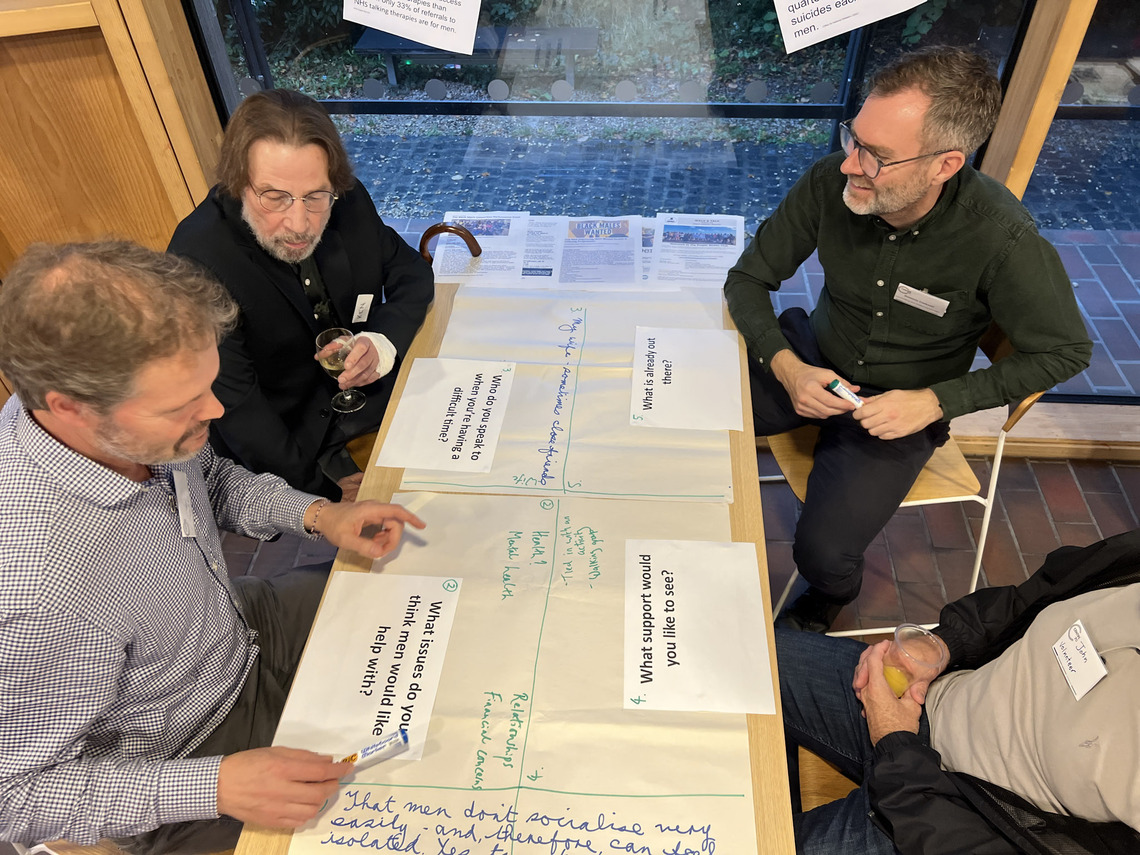 Discussing men's mental health, the challenges people face and what support we'd like to see in future. This year we hope to set up a group for men to explore issues around mental health, so please get in touch if you have any ideas or want to get involved.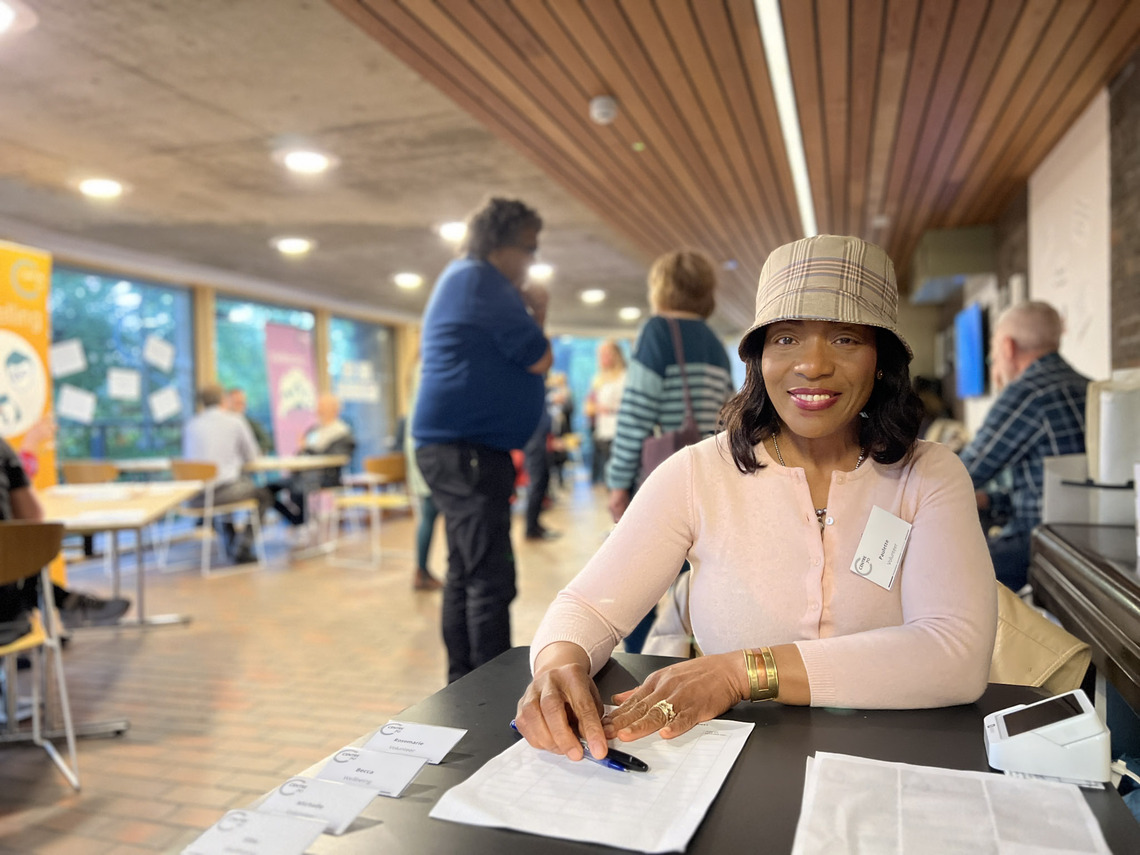 Our wonderful Inspire volunteer Paulette handled all enquiries at the evening, greeting each person and ensuring they all found what they needed. We have lots of volunteer opportunities at the moment at Centre 70, check our website Vacancies - Centre 70 or contact volunteer@centre70.org.uk to find out more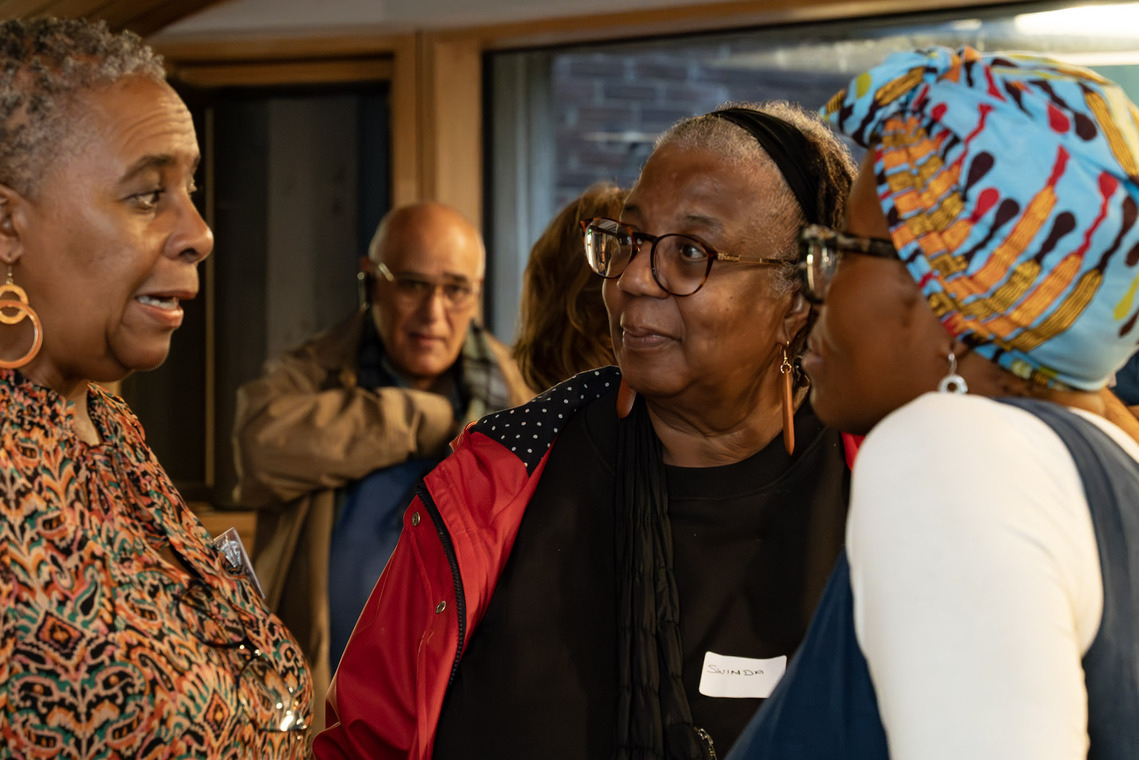 Marcia Jones (L) of Sister2Sister BU who runs the monthly Menopause Group with Centre 70 Wellbeing, discussing issues around women's health. Contact wellbeing@centre70.org.uk to join the group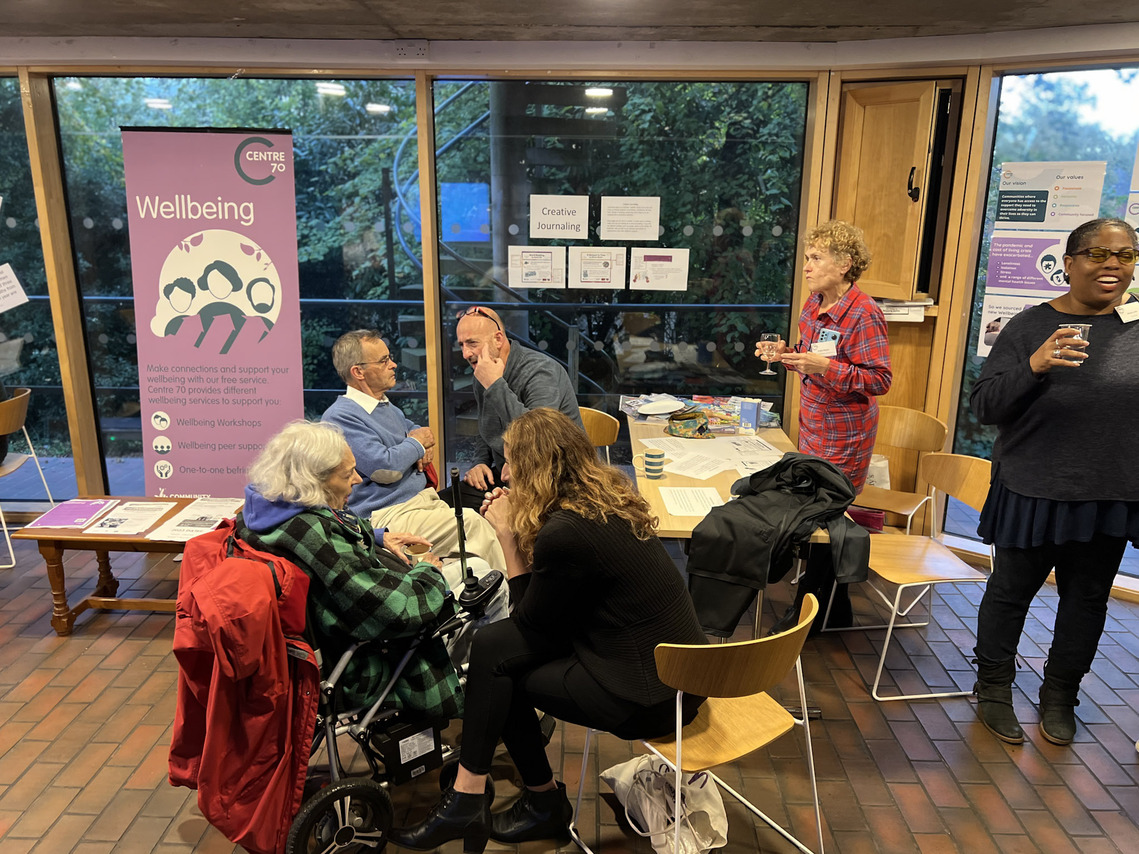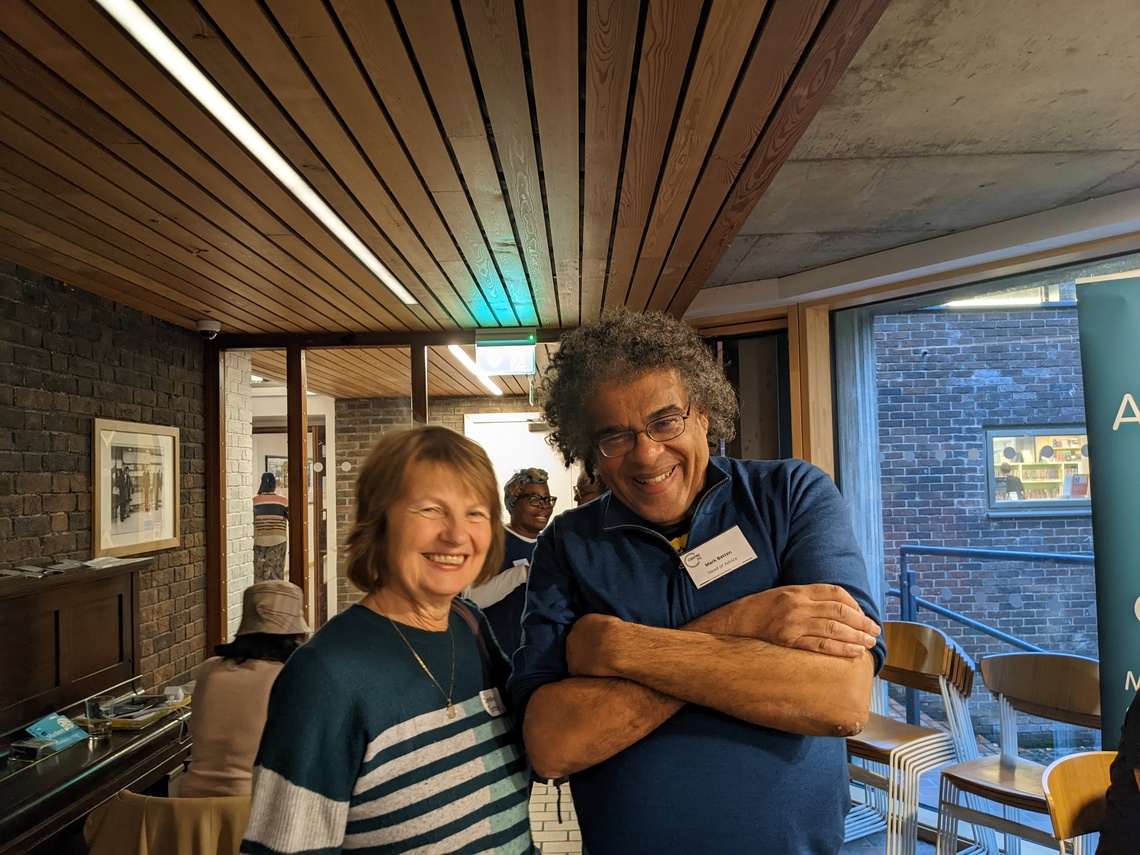 Staff, volunteers, clients and trustees catching up and sharing ideas.
We also held our AGM meeting, thanks to our chair of Trustees Elvis Langley for chairing, and to ALL of our wonderful trustees for their hard work and guidance over the year.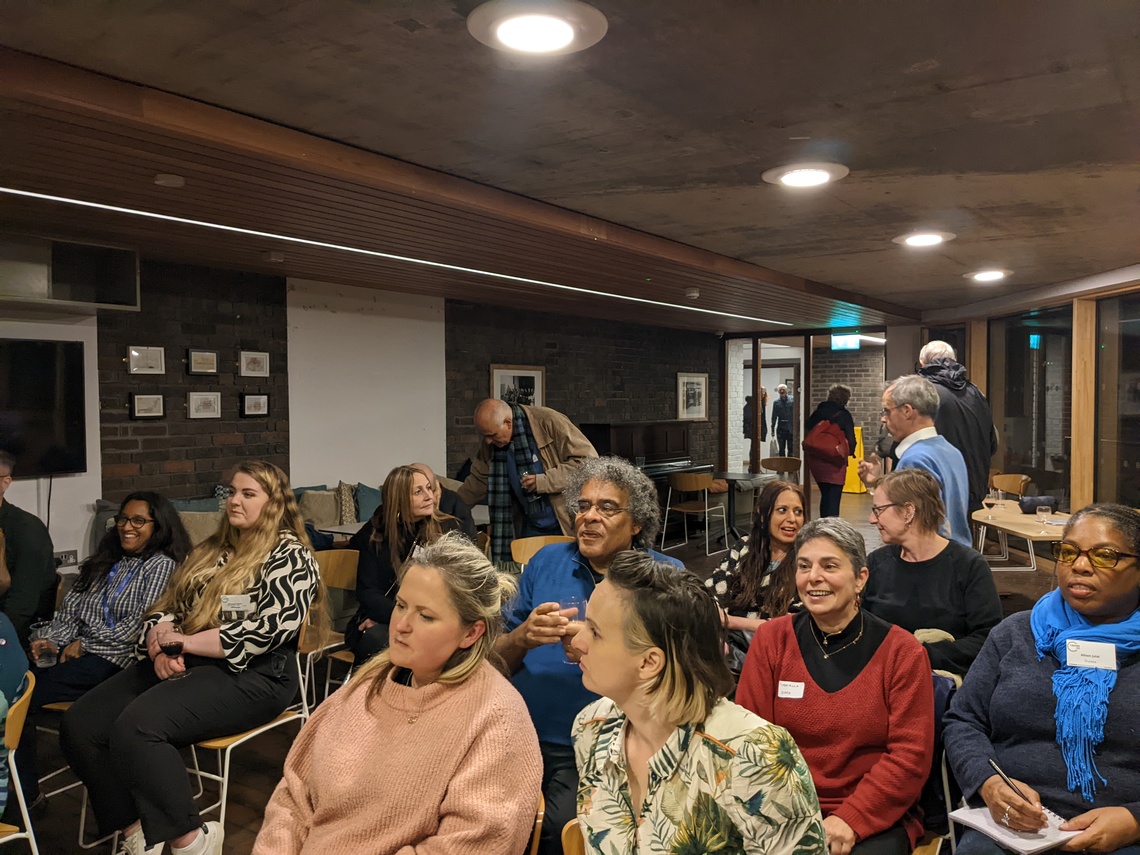 Maternal Journal Exhibition
And finally, a totally different type of celebration: our Maternal Journal Group held an exhibition of the art and journaling work created over this year's Maternal Journal wellbeing group sessions.
The groups bring together new mums to explore their experiences and challenges of being a parent, and gives them tools to use to express their feelings, as well as a powerful experience of peer support by sharing together. The exhibition, held at Stanley Halls shows their very personal and powerful experiences, and some women even read their journal pieces at the exhibition opening. If you can't get down there take a look here, and contact wellbeing@centre70.org.uk to find out more about the next Maternal Journal Group.
(photo credits: James Asfa)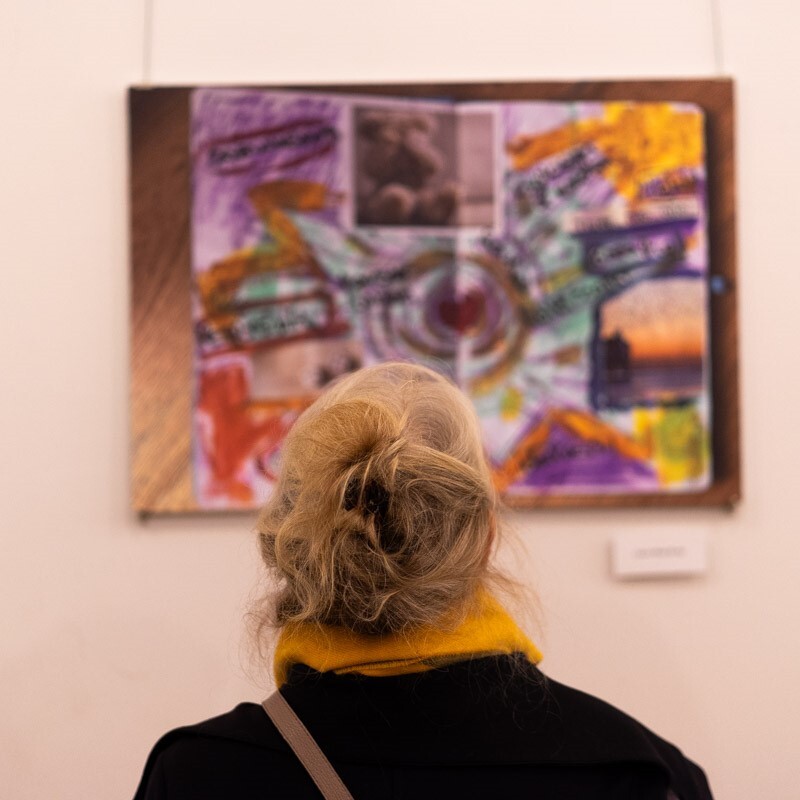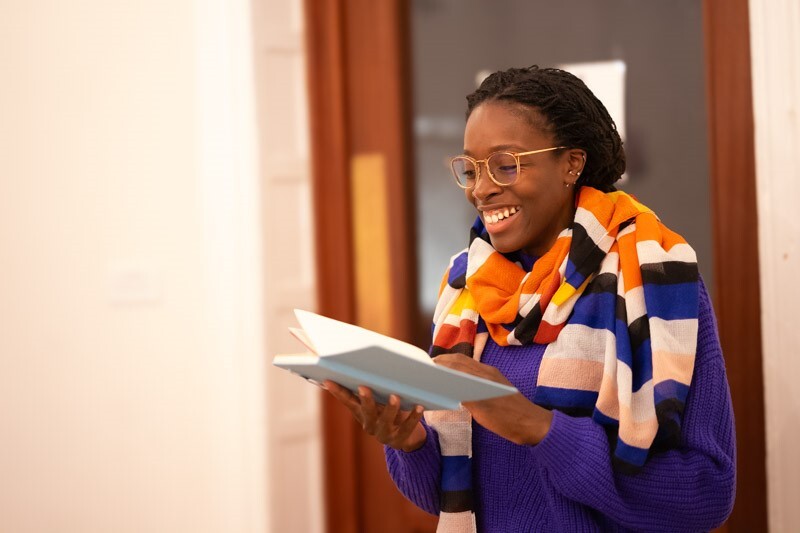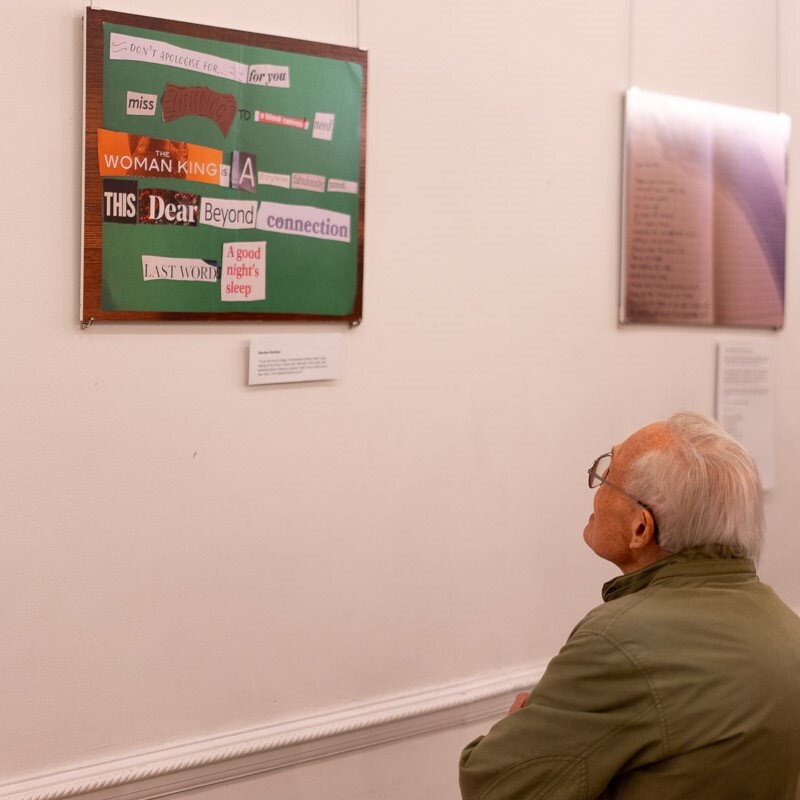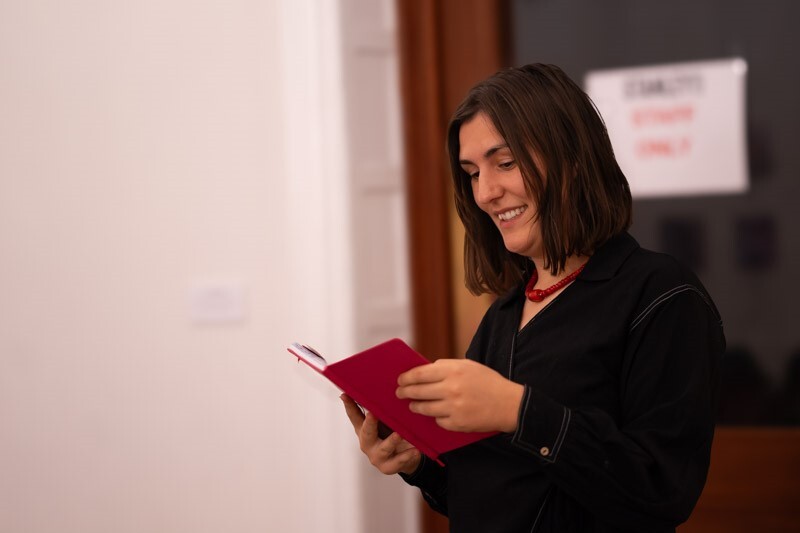 11:31, 09 Nov 2023 by Rosie Trustram
Tags: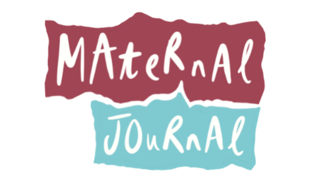 A celebration of creativity from this year's Maternal Journal groups
Join Ellie, a former C70 counsellor and now Wellbeing Group facilitator, at an exhibition to celebrate the work done in her Maternal Journal groups over the last year at Stanley Halls in South Norwood.
Everyone welcome at the launch party on Tuesday 17 October, 7.30 - 9.30. Exhibition continues through to 3 November. Download the flyer here.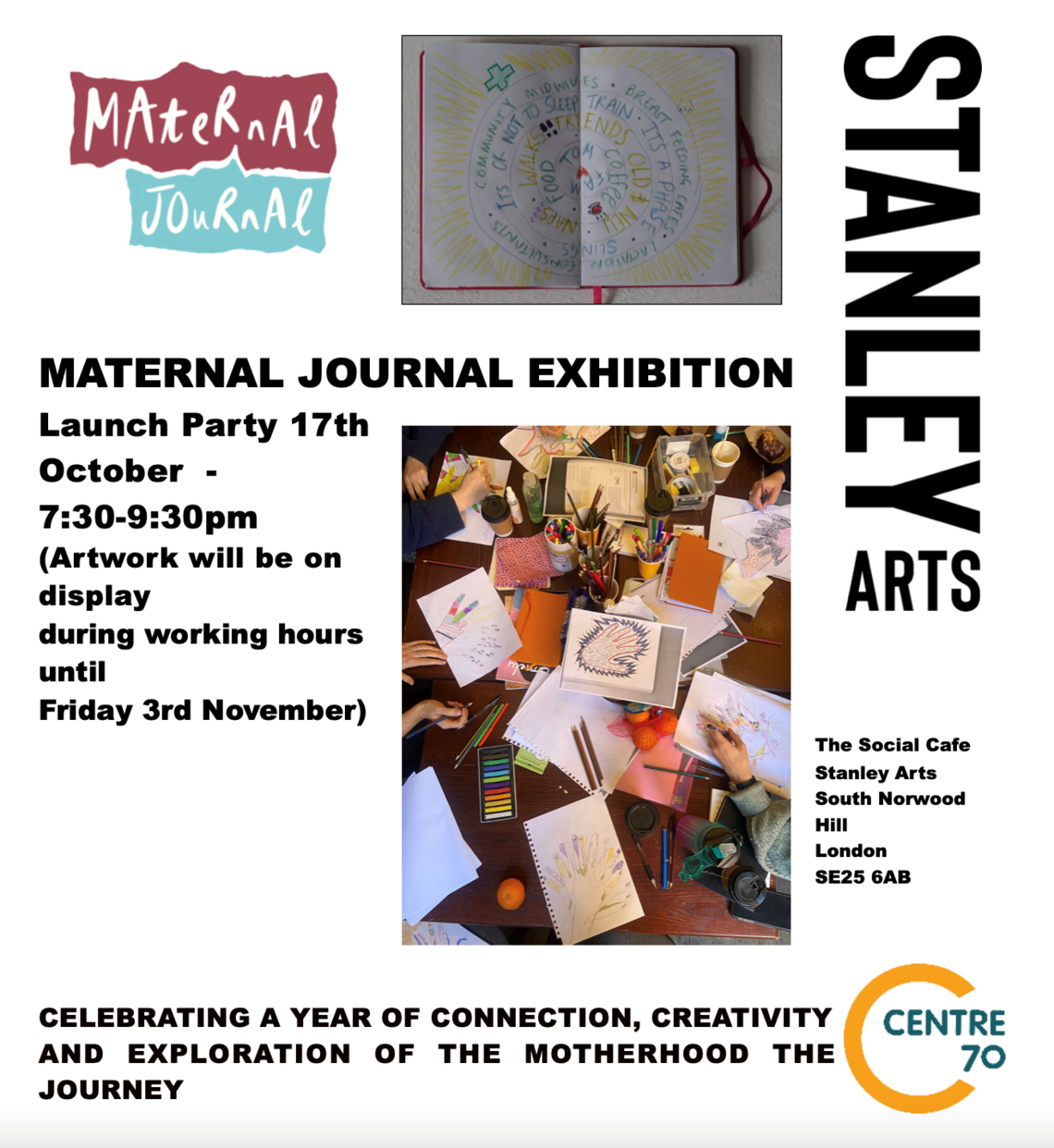 To fund this exhibition Ellie is crowdfunding on GoFundMe here. As of today, she's raised an amazing £635 of an £850 target. Please do contribute if you are able to to help cover the costs and fully reach the target.
09:00, 05 Oct 2023 by Kate White

Archive
Use the calendar or list of months to view entries made on those dates.
| S | M | T | W | T | F | S |
| --- | --- | --- | --- | --- | --- | --- |
| | | | | | 1 | 2 |
| 3 | 4 | 5 | 6 | 7 | 8 | 9 |
| 10 | 11 | 12 | 13 | 14 | 15 | 16 |
| 17 | 18 | 19 | 20 | 21 | 22 | 23 |
| 24 | 25 | 26 | 27 | 28 | 29 | 30 |
| 31 | | | | | | |