Blog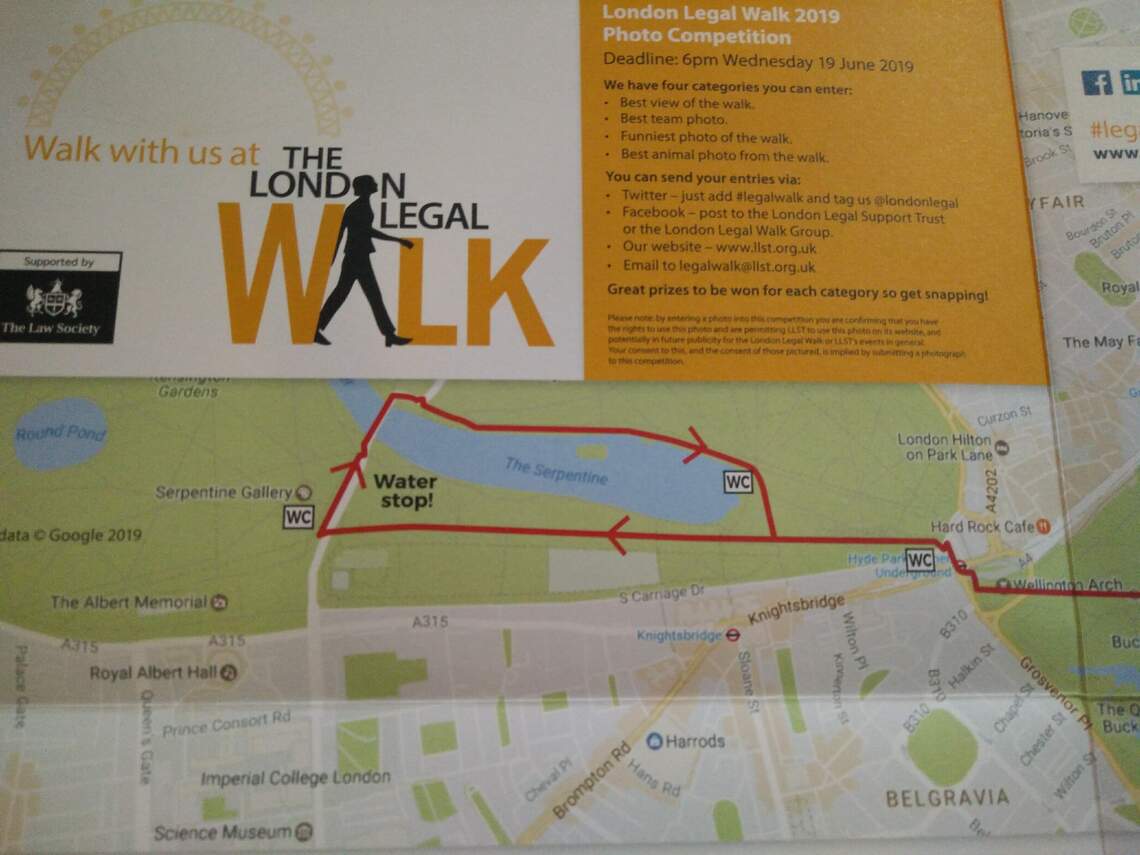 Another fine summer evening for the London Legal Walk 2019.
We wanted to thank all of our supporters - we have now raised over £3k so well on our way to our £4k target, to fund our Monday evening Legal Advice clinic for the next year.
If you haven't yet sponsored us - please visit our Virgin Money Giving Centre 70 page here - every £10 helps.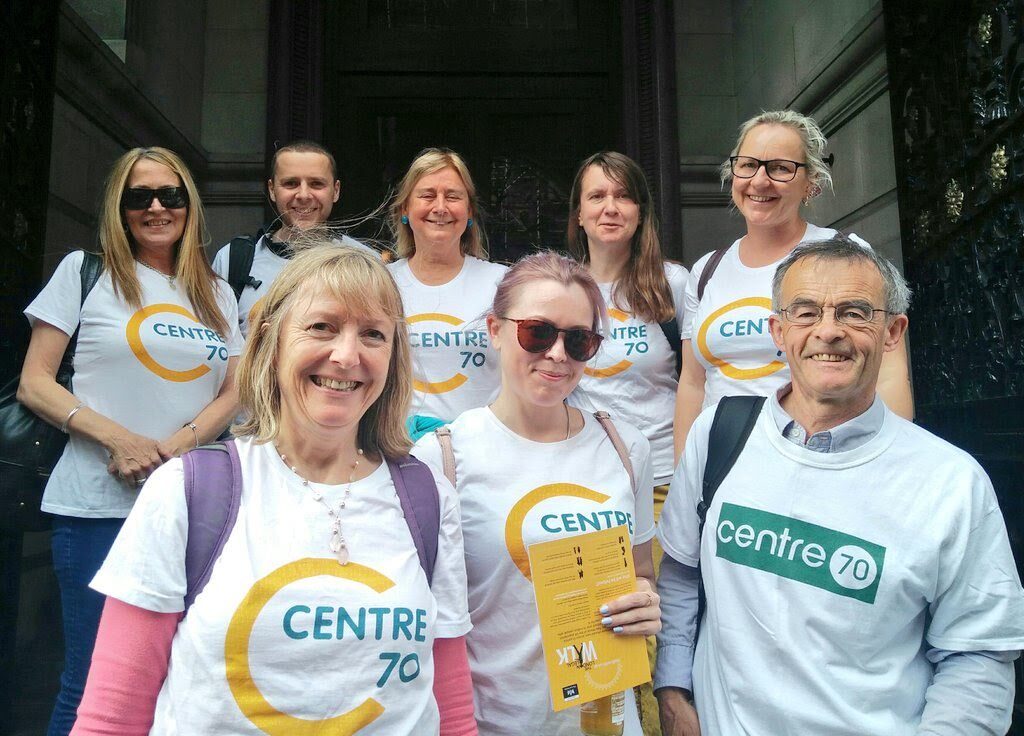 13:19, 01 Jul 2019 by Kate White

Every Monday evening Centre 70 opens its doors to people from our local community who have a legal issue they need help with. Lawyers and para legals volunteer with us on a rota to staff these sessions, volunteering on average once a month. In a typical week we'll help four or five people, including follow up support and correspondence until their case is resolved.
Hear from one of our beneficiaries accessing the service in May 2019 below:
"I came to the legal session this evening to find out about my legal standing regarding a service that I paid for and didn't receive. I've been here previously about a credit card company and a mechanic.
I found your details on the website when I was looking for somewhere close to home, but I came back because of the approachable staff: it's quite daunting and can be stressful to come in and talk about legal issues, and it's a comfortable and relaxed atmosphere with the staff. And then getting the advice and speaking with the lawyer.
The lawyer said what I'd done so far was good, but gave me a template to use to so that I could use legal language so it was taken seriously. They helped with my written correspondence with the relevant parties, helped me to put my point across in a concise and constructive manner, to use the right language, and not to waffle on!
The matter is not over, but it's been a weight off my shoulders as I'm not so stressed about it as someone has confirmed to me that what the parties have done is that they have 'frustrated the contract'. It's nice to know that I was right all along, rather than being told in their legal speak to go away. Even when you know what the answer will be, it's nice to hear it from a legal background.
You're all so lovely and approachable. Normally I get nervous going in to these things, but it's on par with sitting and putting the world to rights."
18:54, 09 Jun 2019 by Kate White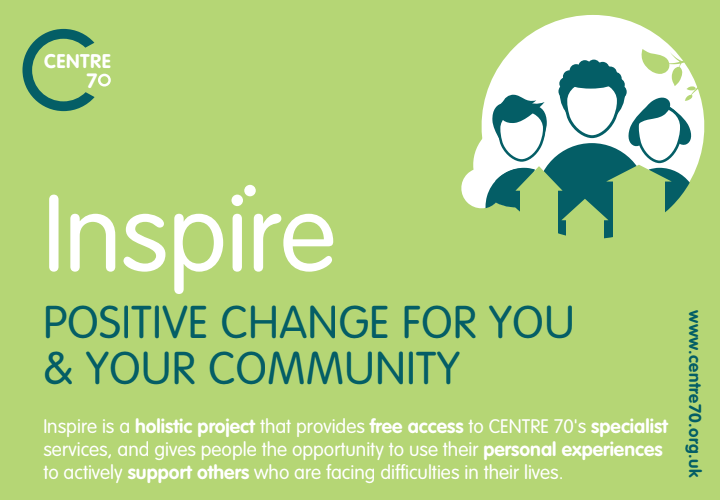 Susan was referred to Centre 70 for advice as she was facing eviction, she ended up becoming a volunteer with us through our INSPIRE project:

"When I came to C70 I was really stressed, in a bad way, physically and mentally, exhausted and very upset. I felt traumatised, because it was the second time I was getting evicted from my home.

The Housing adviser helped me in so many ways, he was not just professional but very understanding, I really needed that kind of empathy. I was talking to him about sorting myself out, and he thought I'd be good for INSPIRE - It's been a turning point for me.

As a volunteer, I've shadowed a few advisors. I've been with the outreach worker, we went out to see clients and to the college to deal with students. That was interesting and I thoroughly enjoyed that. I've been contacting clients with regards to getting feedback on the work that C70 does and I've been learning how to use the database.
When I was shadowing there was a difficult incident where what one of the clients was going through was difficult to hear. As a volunteer there's only so much I can do; I spoke to the adviser and asked how they would deal with it, I spoke to the Inspire project coordinator. It was dealt with by the director so I didn't feel that I needed to worry too much about the client. There are people here who can support you when challenges come up.

Coming here as a volunteer and doing things I haven't done for a long time, or new things, that's helped build me up. I've got a long way to go but it's helped me enormously. Interacting with people here and outside - when I'm at home I'm going through the same routines, not communicating much or seeing others.

What's next?
It would be nice if I could get a job here! I thoroughly enjoy being here, I hope volunteering will lead me to some kind of work where it's not just for the money but for the satisfaction as well. It's given me a purpose."

18:52, 09 Jun 2019 by Kate White
Tags:

Archive
Use the calendar or list of months to view entries made on those dates.
| S | M | T | W | T | F | S |
| --- | --- | --- | --- | --- | --- | --- |
| | | 1 | 2 | 3 | 4 | 5 |
| 6 | 7 | 8 | 9 | 10 | 11 | 12 |
| 13 | 14 | 15 | 16 | 17 | 18 | 19 |
| 20 | 21 | 22 | 23 | 24 | 25 | 26 |
| 27 | 28 | 29 | 30 | 31 | | |