Support us in the London Legal Walk 2018
Once again a team from Centre 70 is walking in the London Legal Walk on Monday May 21st.
We are walking to raise money to continue running our much needed Monday evening Legal Advice clinics - where pro bono lawyers help people with more complex legal issues.
Please support us by sponsoring the team.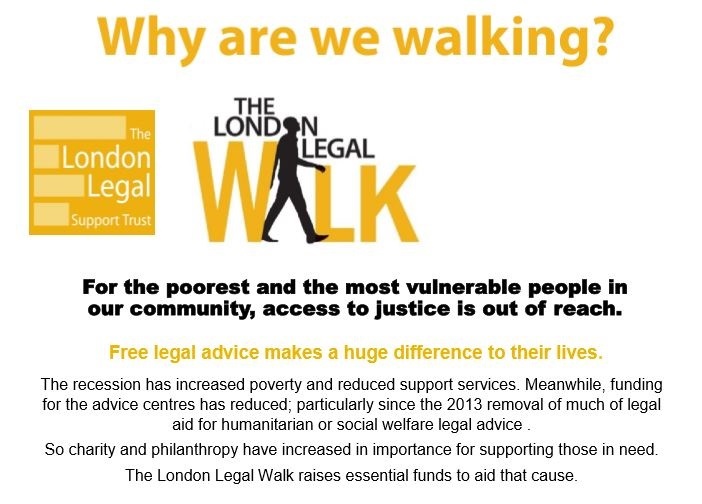 16:27, 27 Apr 2018 by Kate White